Hi there,
 Thank you for visiting our website,                                      
A Little intro…
Living By Poppy is runned by friends who celebrated their 10 year friend anniversary in 2018. In that honor we wanted to do something special, crazy, something just for us that would link us forever. So we launched a website.
Wat is Living By Poppy?
Our webshop is a place where we only offer things that we want to wear ourselves, that means, pieces of great quality and with a sophisticated look. Must-have accessories that are straight to the point for every charismatic women with a great personality.
We are constantly seeking to find exclusive, yet affordable accessories!
All our orders are send in beautiful ecological boxes and all the pieces are wrapped in paper as we want to give every customer that special feeling that you get when you buy something on our webshop. And who knows maybe you will find something more in your box;)!
Who is behind Living By Poppy?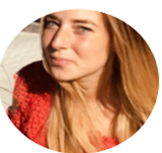 Natacha: She is 25 years old and studied accountancy. She loves to travel and enjoys spending time in the sun. Lived in Canada for 6 months and is now living in Brussels. The only sport she plays is badminton because she prefers to shop:) Godmother of Poppy, our mascot!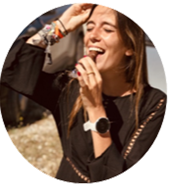 Cleo: She is 26 years old and is accountant and marketeer. Lived in Manchester for her Master's and traveled to a lot of countries. Did some volunteering in Arusha, Tanzania. She is a runner and a golfer.
Friends who travel together, stay together!
You can find us on a beach with a glass of rosé and some food!
At Living By Poppy we want to make your shopping experience as special as possible, so if you ever have a question, a requests, a problem... just drop us a little mail and we will respond as soon as possible.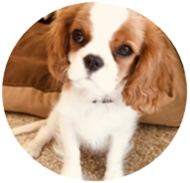 Poppy: our mascot. She is the inspiration for the company's name.
She love to eat, to bite Natacha's fingers and to sleep on mommy's lap!  
Lots of Love,
Natacha, Cleo & Poppy